is a service provided by Rusan Healthcare to Parkinson's patients, their caregivers and doctors to help them with effective administration of APOSAN®. This is a unique program which embraces product availability, home delivery, assistance to doctors in finalizing dose, patient's regular updates to doctors, training to caregivers about administration and locating financial assistance for patients.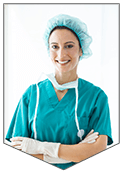 Nurse
The nursing team may provide home visits and supportive phone calls to help you get started on APOSAN®. They will help conduct ACT at clinic/hospital. The Hope Nurse will train you/caregiver on safe and effective administration of APOSAN®.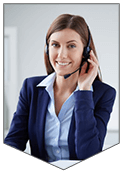 Coordinators
Hope coordinators will help patients & doctors understand the therapy cost, aligning timely delivery of medications and also they may help patients locating financial assistance programs.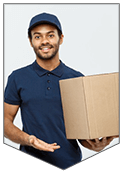 Medications

Home Delivery

You can order APOSAN® online after uploading a valid prescription with our Hope coordinator. The Hope team will also help you identify a nearby pharmacy from where you can purchase APOSAN®.